Discover the Latest Innovations from Vrisimo and BrushHound at the 2023 World Ag Expo
Attention all farmers, ranchers, and land managers! Are you in the market for new equipment to help you tackle your toughest jobs? Look no further than Vrisimo and BrushHound!
Valley Tool & Manufacturing, the company behind these top-of-the-line brands, cordially invites you to visit our booth at the 2023 World Ag Expo in Tulare, CA. This is your chance to see the latest innovations from Vrisimo and BrushHound and learn how they can benefit your operation.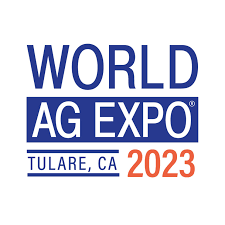 At the expo, you'll have the opportunity to see our wide range of products in action, including our top-selling Vrisimo mowers and BrushHound attachments. Our knowledgeable sales team will be on hand to answer any questions and provide demonstrations.
We understand that every operation is unique and that's why we offer a wide range of products to meet every need. From small acreage to large scale farming, we have the equipment to help you get the job done.
Don't miss out on this opportunity to see the latest from Vrisimo and BrushHound at the 2023 World Ag Expo. We look forward to seeing you there and helping you find the perfect equipment for your operation.
Mark your calendars for the World Ag Expo, February 14th-16th, 2023 and come by our booth to see what we have to offer and experience the difference of Vrisimo and BrushHound.
Thank you for your continued support of our products and we look forward to meeting you in person at the Expo.